It will always be fun to stay on the beach, especially if we are in the middle of the hot season. Young and old would love to go to the beach to have swimming and to relax. It would always be great if every member of the family is out there and enjoying the beauty of nature and the freshness of the water. It will surely be a relief to stay on the beaches.
If you and your family are planning to go out of the country to spend some time on the beach, you must not miss going to Vietnam, where you can find a lot of beautiful beaches. One of the most popular beaches in the Southern part of Vietnam is the Vung Tau Beach.
You can go for 2 days tour Vung Tau – Ho May. You can always find the most convenient time for you and book your vacation tour packages online. You can avail such packages for as low as 113 USD. The tour will surely be worth more than what you have paid.
On the first day of your tour, you will be travelling to Vung Tau. You have to leave the Ho Chi Minh City as early as possible. Around 7 in the morning is best, so that you can arrive Vung Tau by lunch and have a rest at the hotel, where you will be spending your night. On your way to VungTau, you may have a chance to pay Dai Tung Lam pagoda a visit.
In the afternoon, you will be heading to the Big Mountain and the Ho May Resort. You may reach this spot by car. On your way, you will be visiting different scenic views of nature, such as forest, waterfall and lake. Your tour guide will always take you to the Viba Tower, the Maitreya Buddha statue, the peacock garden and the ostrich farm. You may also join different games around and have fun with other people. After this, you may go back to your hotel, stay on the beach, have dinner and enjoy the city coast.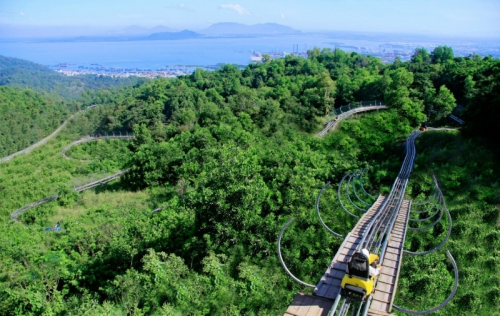 On your second day, you may find time to enjoy the yellow sand of the beach and enjoy sunbathing in the morning. This is your last day of the tour, so you are going to check out the statue of Jesus Christ, the Bach Dinh-White Palace and of course, the Cape Nghinh Phong. (more…)